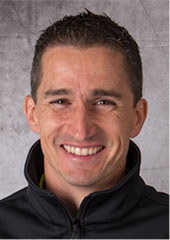 Name: Erwin de Heer DVM
Short introduction:
In 2005 I received my BSc (animal husbandry) at the University of applied Sciences Den Bosch. Nearly six years later I graduated (DVM) at University of Utrecht. I started my veterinary career at a specialised farm animal clinic "t Groene Hart" in the Midwest of the Netherlands. During that period I gathered deep interest in dairy cow nutrition and the complex interactions of grazing healthy cows with their environment.
I am currently working as a veterinarian at the University Farm Animal Ambulatory Clinic (University Utrecht). Since June '18 I started as a freelance dairy consultant with a special focus on farm data-analysis, nutrition and agronomics.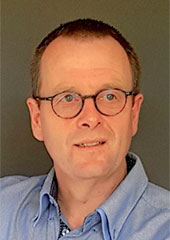 Name: Rik Hendriks DVM
Short introduction:
After being graduated in 1992 at the Veterinary Faculty in Utrecht, he started to work in the veterinary practice as all-round veterinarian. In 1993 he started working at the Veterinary Clinic in Ell, of which he now is co-owner.
His work gradually shifted from an all-round veterinarian to a bovine practitioner. Since 2003 he got in contact with the inside-outside approach and since then this has strongly influenced his way of daily acting in the field, and when giving presentations.
Rik Hendriks is:
– bovine practitioner.
– IKM-trainer; he gives training sessions in Integrated Cow Management (IKM in Dutch) for bovine practitioners.
– teacher in "External Education"; i.e. he coaches and teaches veterinary students from the Utrecht Veterinary Faculty during a 10 weeks period in the final 6 months of their study.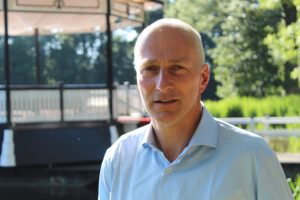 Name: Kees Peeters DVM
Introduction:
Since 1989 employed as a veterinarian in 3 different Animal Health Service Practices and currently employed as veterinarian in an Animal Health Service Practice in Wierden with a main interest on (Dairy)Ruminant Feeding and Management and Feeding and Management of (Sport)Horses
Advisor of ForFarmers an International Animal Feed Company
Advisor of PAVO an International Horse Feed Company
Advisor of Morgen, an Associaton for (Dutch) Farmers with more than 150 cows
Education:
Graduated from Higher General Secondary Education (HAVO), Bergen op Zoom , 1977
Graduated from Agricultural College Dordrecht, 1981
Graduated from the Veterinary Faculty of the University of Utrecht in 1989